David Sloane is a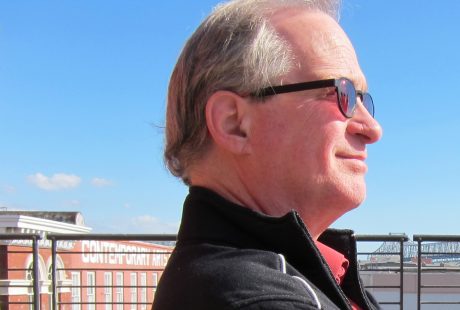 professor in the Price School of Public Policy at the University of Southern California.
Dr. Sloane received his BA from the University of Wisconsin-Madison and his MA and Ph.D. from Syracuse University. He researches and teaches about community health planning, food security, public safety, and commemoration from historical and contemporary perspectives. Much of his work explores issues of collaboration and change, looking at how community advocates can mobilize to affect their environments, and thus their well-being.
He has publishing widely, including the recent edited volume, Planning Los Angeles (2012), an examination of urban planning and policy issues about Southern California. His first two books examined the history of commemorative and medical urban cultural landscapes. Dr. Sloane also has conducted collaborative research on contemporary health care, community health, and health/planning topics.
He is currently working with the Community Health Councils on a continuation of two earlier REACH (Racial and Ethnic Approaches to Community Health) grants funded by the Centers for Disease Control and Prevention.  These grants, along with other funded by The Robert Wood Johnson Foundation and the American Heart Association aim at reducing health disparities around diabetes and cardiovascular disease.
Professor Sloane currently serves as an associate editor of the Journal of the American Planning Association, as well as on the boards of the Los Angeles Regional Planning History Group and the Harbor Community Benefit Foundation. He is a past director of the Vernacular Architectural Forum and of the Community Health Councils, Inc. He was co-moderator for four years of the work group on medicine and public health in the Huntington-USC Institute for the Study of California and the West.