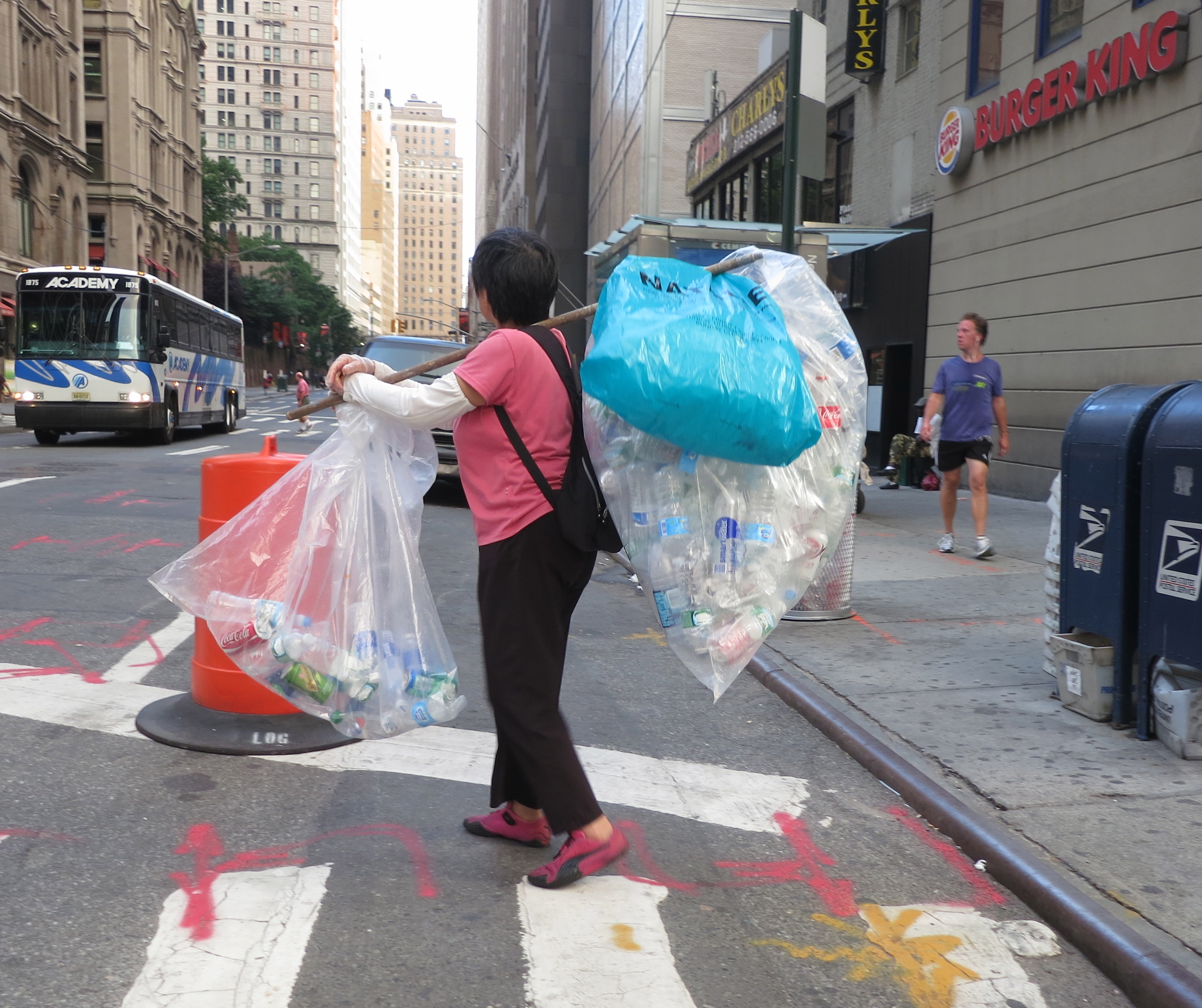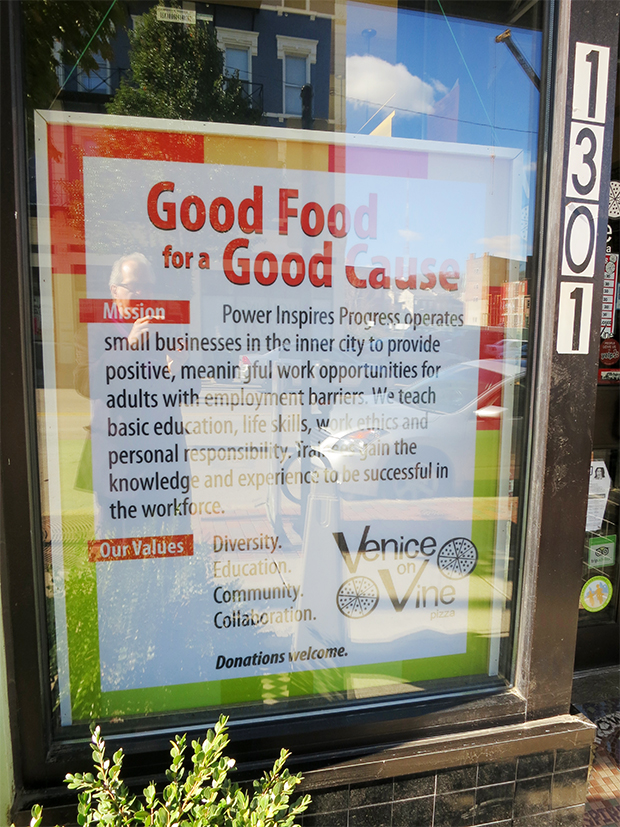 Abstract
Objectives: To build health promotion capacity among community residents through a community-based participa- tory model, and to apply this model to study the nutri- tional environment of an urban area to better understand the role of such resources in residents' efforts to live a healthy life.
Design: A multiphase collaborative study that inventoried selected markets in targeted areas of high African-American concentration in comparison with markets in a contrasting wealthier area with fewer African Americans.
Setting: A community study set in the Los Angeles metro- politan area.
Participants: African-American community organizations and community residents in the target areas.
Interventions: Two surveys of market inventories were conducted. The first was a single-sheet form profiling store conditions and the availability of a small selection of healthy foods. The second provided detailed information on whether the store offered fruit, vegetables, low-fat dairy products, dried goods and other items necessary for residents to consume a nutritious diet.
Results: The targeted areas were significantly less likely to have important items for living a healthier life. The variety and quality of fresh fruit and vegetable produce was significantly lower in the target areas. Such products as 1% milk, skim milk, low-fat and nonfat cheese, soy milk, tofu, whole grain pasta and breads, and low-fat meat and poultry items were significantly less available.
Conclusions: Healthy food products were significantly less available in the target areas. The authors conclude from these results that the health disparities experienced by African- American communities have origins that extend beyond the health delivery system and individual behaviors inasmuch as adherence to the healthy lifestyle associated with low chronic disease risk is more difficult in resource-poor neighborhoods than in resource-rich ones.
Coauthored with Allison L. Diamant, MD, MSHS; LaVonna B. Lewis, PhD; Antronette K. Yancey, MD, MPH; Gwendolyn Flynn; Lori Miller Nascimento, MPH; William J. McCarthy, PhD; Joyce Jones Guinyard, DC; Michael R. Cousineau, DrPH.
Journal of General Internal Medicine 18.7 (2003): 568-575.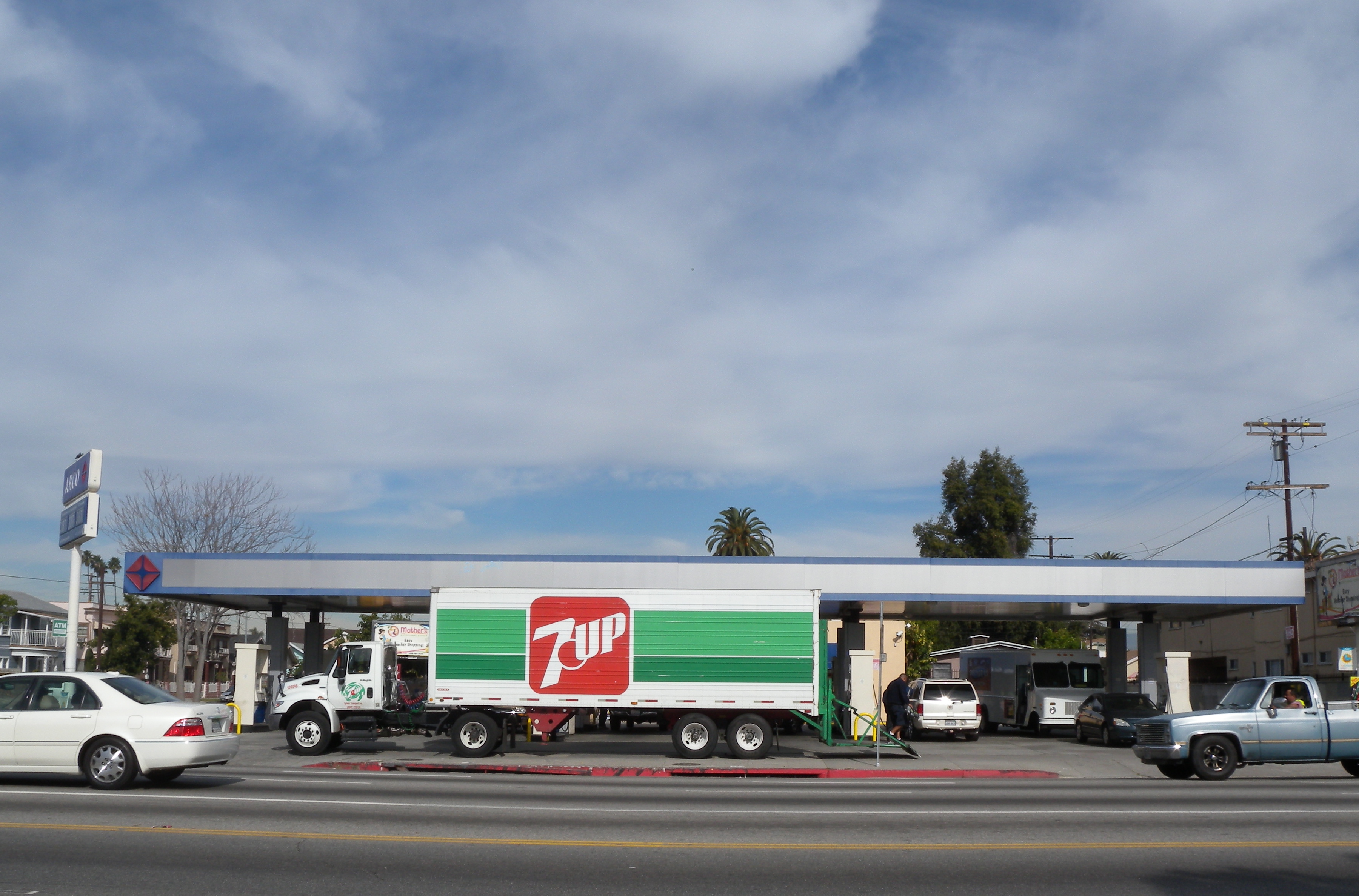 Abstract
A multisectoral model promoting sociocultural environmental change to increase physical activity levels among African Americans in Los Angeles County, California, was developed and implemented. This model represents a true collaboration between a local health department and a community lead agency. Community organizations serving targeted areas of the county participated in one or more interventions incorporating physical activity into routine organizational practice, which centered around modeling the behaviors promoted ("walking the talk").
In the current study, level of organizational support for physical activity integration was assessed, as reflected in the extent of organizational commitment associated with each intervention. Individual-level data, characterizing the sociodemography, health status, and health behaviors of organization staff, members, and clients, are presented to document the average risk burden in the targeted population.
Nearly half of the more than 200 participating organizations actively embraced incorporating physical activity into their regular work routines, with more than 20 percent committed at the highest level of involvement. Broad capacity and support for organizational integration of physical activity was demonstrated, with the observed level of commitment varying by organization type. Similar to the successful evolution of tobacco control, some of the responsibility ("cost") for physical activity adoption and maintenance can and should be shifted from the individual to organizational entities, such as workplaces.
Coauthored with Antronette K. Yancey, MD, MPH; LaVonna B. Lewis, PhD; Joyce Jones Guinyard, DC; Lori M. Nascimento, MPH & William J. McCarthy, PhD.
Journal of Public Health Management and Practice 10.2 (2004): 116-123.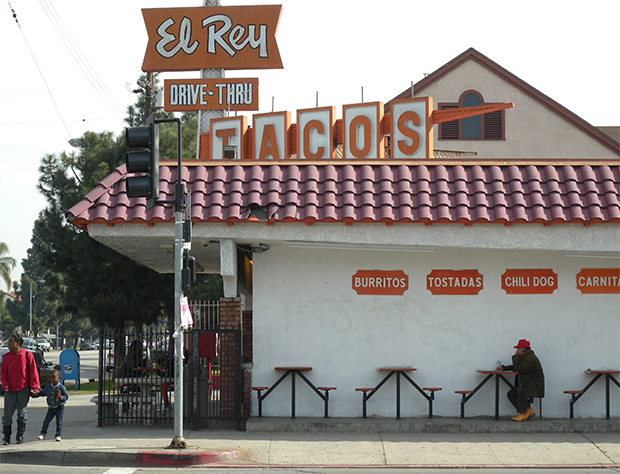 Abstract
Objectives. We examined availability and food options at restaurants in less affluent (target area) and more affluent (comparison area) areas of Los Angeles County to compare residents' access to healthy meals prepared and purchased away from home. We also considered environmental prompts that encourage the purchase of various foods.
Methods. We designed an instrument to assess the availability, quality, and preparation of food in restaurants. We also assessed advertisements and pro- motions, cleanliness, and service for each restaurant. We assessed 659 restaurants: 348 in the target area and 311 in the comparison area.
Results. The nutritional resource environment in our target area makes it challenging for residents to eat healthy away from home. Poorer neighborhoods with a higher proportion of African American residents have fewer healthy options available, both in food selections and in food preparation; restaurants in these neighborhoods heavily promote unhealthy food options to residents.
Conclusions. Environment is important in understanding health status: support for the healthy lifestyle associated with lower risks for disease is difficult in poorer communities with a higher proportion of African American residents.
Coauthored with LaVonna Blair Lewis, PhD; Lori Miller Nascimento, MPH; Allison L. Diamant, MD, MPH; Joyce Jones Guinyard, DC; Antronette K. Yancey, MD, MPH & Gwendolyn Flynn
American Journal of Public Health 95.4 (2005): 668-73.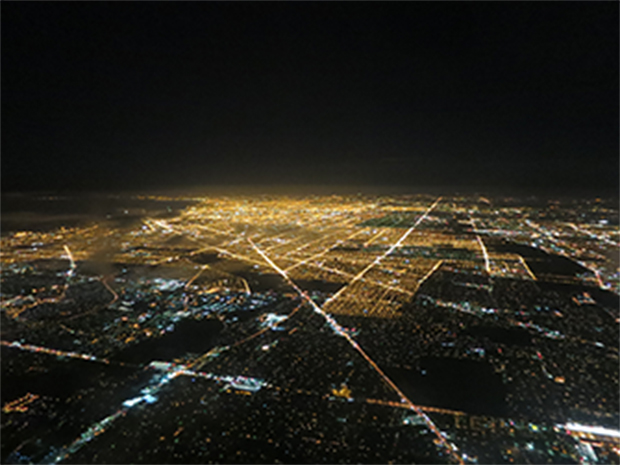 Abstract
Why haven't planners and public health professionals worked together consistently throughout the last century? This article puts their relationship in historical perspective, arguing that while the fields have always been connected, the bond has been stronger when upheld by converging theories and commonly perceived problems. Under such a conceptual umbrella, the two fields can collaborate. In this article, I address whether the concept of sprawl is rich enough to foster sustainable, long-term connections between the fields.
Journal of the American Planning Association 72.1 (2006): 10-18.
PDF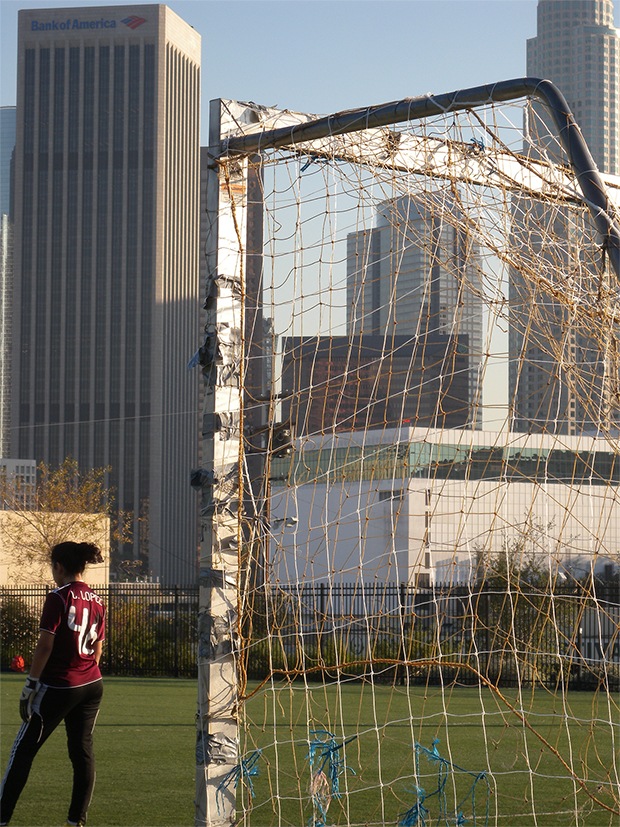 Abstract
The recent emphasis in public health and medicine on the environmental determinants of chronic illness has created the need for a more comprehensive way to assess barriers and facilitators of healthy living. This paper reports on the approach taken by a Centers for Disease Control and Prevention (CDC)-funded project whose goal is to reduce disparities in diabetes and cardiovascular disease in Los Angeles' African American communities. Findings from this community-based participatory research project suggest that while location is an important variable in evaluating nutritional and physical activity resources, quality and price considerations are at least as useful. We argue that every community or neighborhood is located within a resource environment for medical care, recreation, food, and other health-promoting or health-compromising goods and services that affect the lives and health of its residents.
Coauthored with Lori Nascimento, MPH; Gwendolyn Flynn; LaVonna Lewis, PhD; Joyce Jones Guinyard, DC; Lark Galloway-Gilliam, MPA; Allison Diamant, MD, MSHS & Antronette Yancey, MD, MPH
Journal of Health Care for the Poor and Underserved 17.2 (2006): 146-158.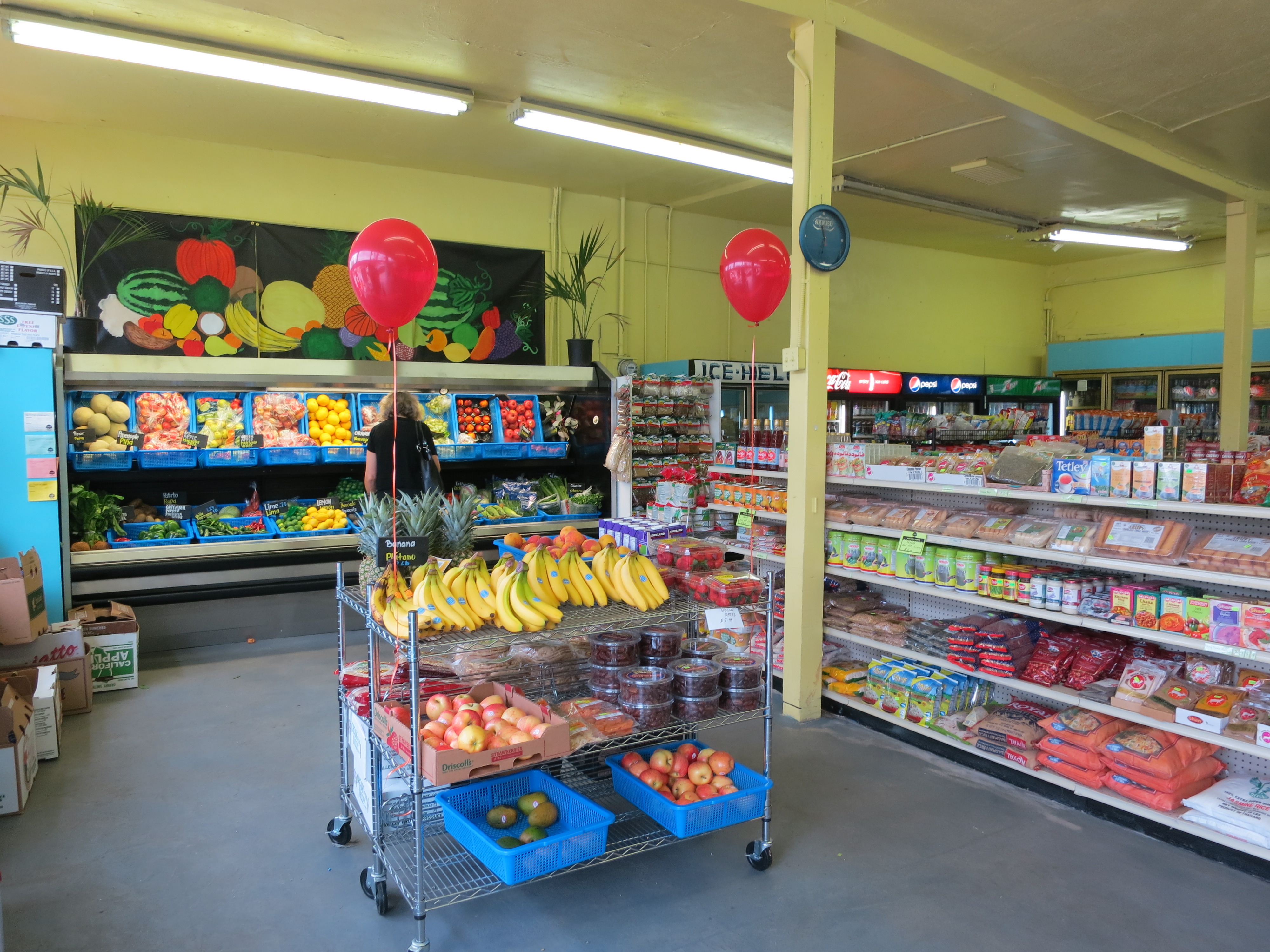 Abstract
A Los Angeles REACH demonstration project led by Community Health Councils, Inc. adapted and implemented an organizational wellness intervention originally developed by the local health department, providing training in incorporating physical activity and healthy food choices into the routine "conduct of business" in 35 predominantly public and private, non-profit-sector agencies. A total of 700 staff, members, or clients completed the 12-week or subsequently retooled 6-week curriculum.
Attendance and retention rates between baseline and postintervention assessments were improved substantially in the shortened offering. Feelings of sadness or depression decreased significantly (p= .00), fruit and vegetable intake increased significantly (+0.5 servings/day, p = .00), and body mass index decreased marginally (-0.5 kg/m², p = .08) among 12-week participants. The numbers of days in which individuals participated in vigorous physical activity increased significantly among 6-week participants (+0.3, p = .00). This model holds promise for extending the reach of environmentally focused work-site wellness programming to organizations and at-risk populations not traditionally engaged by such efforts.
Coauthored with Antronette K. Yancey, MD, MPH; Lavonna Blair Lewis, PhD; Joyce Jones Guinyard, DC; Lori Miller Nascimento, MPH; Lark Galloway-Gilliam; Allison L. Diamant, MD, MSHS; William J. McCarthy, PhD
Health Promotion Practice 7.3 suppl (2006): 233S-246S.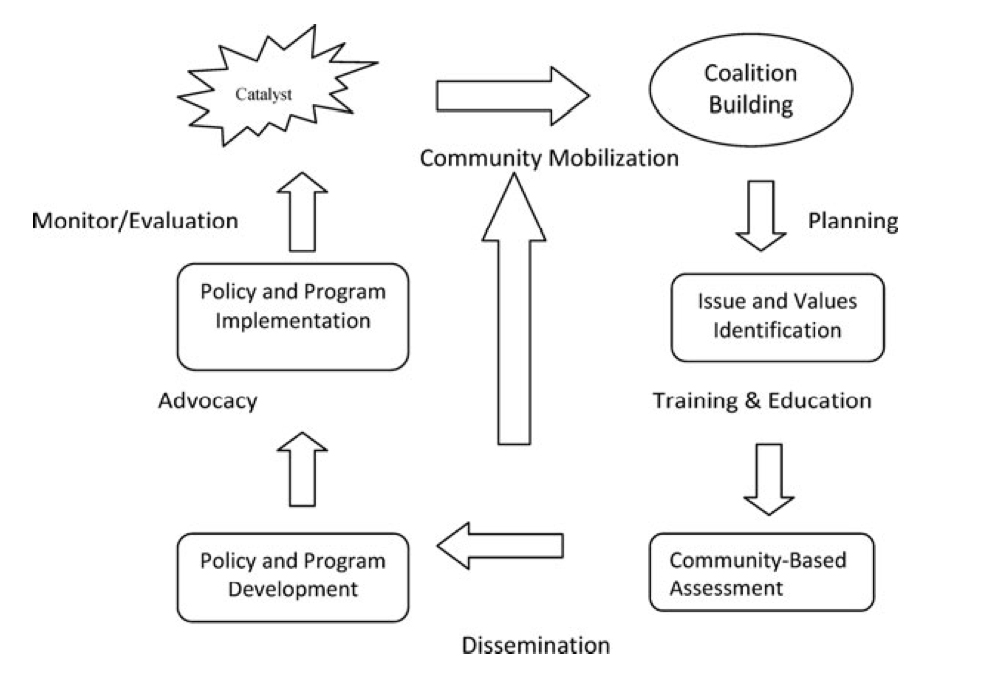 Abstract
Confronted by continuing health disparities in vulnerable communities, Community Health Councils (CHC), a nonprofit community-based organization in South Los Angeles, worked with the African Americans Building a Legacy of Health Coalition and research partners to develop a community change model to address the root causes of health disparities within the community's African American population.
This article discusses how the CHC Model's development and application led to public policy interventions in a "food desert." The CHC Model provided a systematic approach to engaging impacted communities in support of societal level reforms, with the goal to influence health outcomes.
Coauthored with LaVonna Blair Lewis, PhD; Lark Galloway-Gilliam, MPA; Gwendolyn Flynn, BA; Jonathan Nomachi, MPP & LaTonya Chavis Keener, MS
Family & community health 34 (2011): S92-S101. Copyright 2011 Wolters Kluwer Health|Lippincott Williams & Wilkins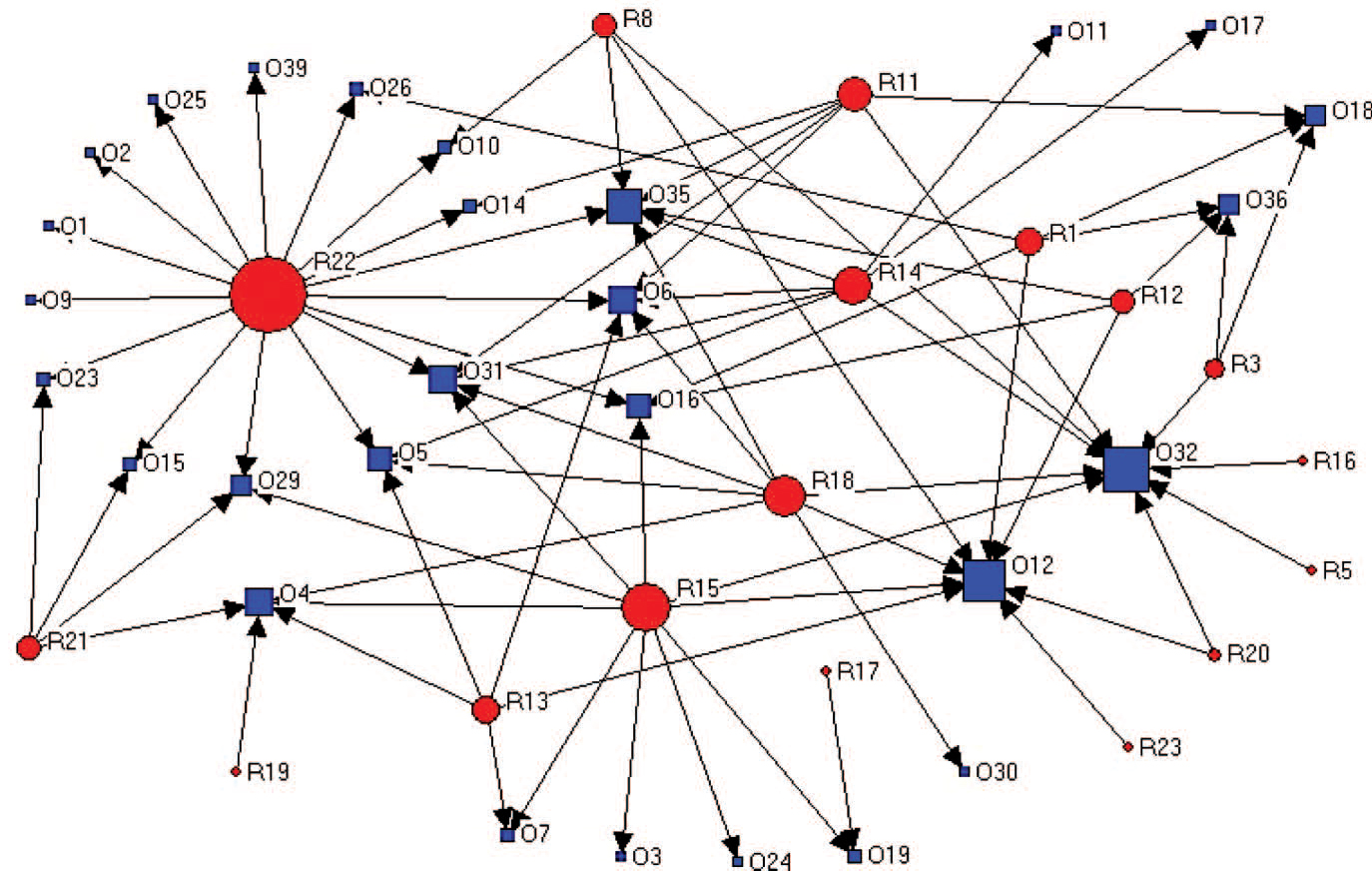 Abstract
This article demonstrates how network analysis can be used to develop a better understanding of a community-based network and steps that might be taken to facilitate network development. The focal network in this study was organized by a local non-profit organization as part of their effort to effect community-level change. The activities of this network were guided by three steering committees, 23 members of which provided data regarding numerous aspects of their relationships with a set of 39 organizations. We first provide descriptive information regarding patterns of relationships among network participants at both the committee and whole-network level. We then summarize results of hierarchical linear modeling and analysis of variance analyses that clarify how data generated through network analysis can be incorporated into these traditional analytic procedures to yield additional insights regarding network properties. The article concludes with a discussion of the implications of these findings for the continued development of this community-based network, as well as implications for others interested in using network analysis to facilitate change in their own communities.
Co-Authored with Peter J. Robertson, LaVonna B. Lewis, Lark Galloway-Gilliam & Jonathan Nomachi.
This is an Author's Accepted Manuscript of an article published in the Journal of the Community Development Society, May 2012. Copyright Taylor & Francis. The Article of Record is available online here.