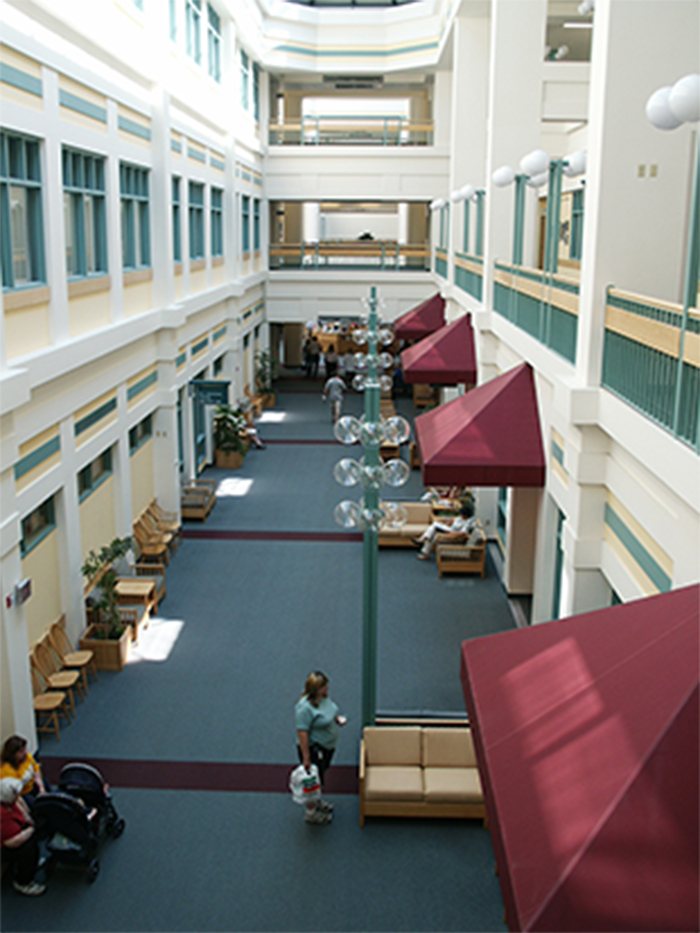 Abstract
Since 1885, the hospital has evolved from a public charity to a scientific paragon. A growing chorus of criticism, though, attacks its impersonality and inhospitality, especially in the emerging competitive health market which emphasizes ambulatory care. Hospital administrators have responded by asking designers to re-create the hospital into a more welcoming and accessible place.
A popular method of achieving comfort and familiarity has been to adapt elements of the shopping mall to the hospital and even to consider merging mall and hospital. This adaptation raises important concerns about the evolution of attitudes toward illness and death, private and public spaces, and the mall as a modern design standard. This article highlights one unusual implication, the possibility that the mall, viewed as a reason for the diminishment of public space, might be a means of opening to the public one of society's most closed institutions — the hospital.
Journal of Architectural Education (1994): 82-98.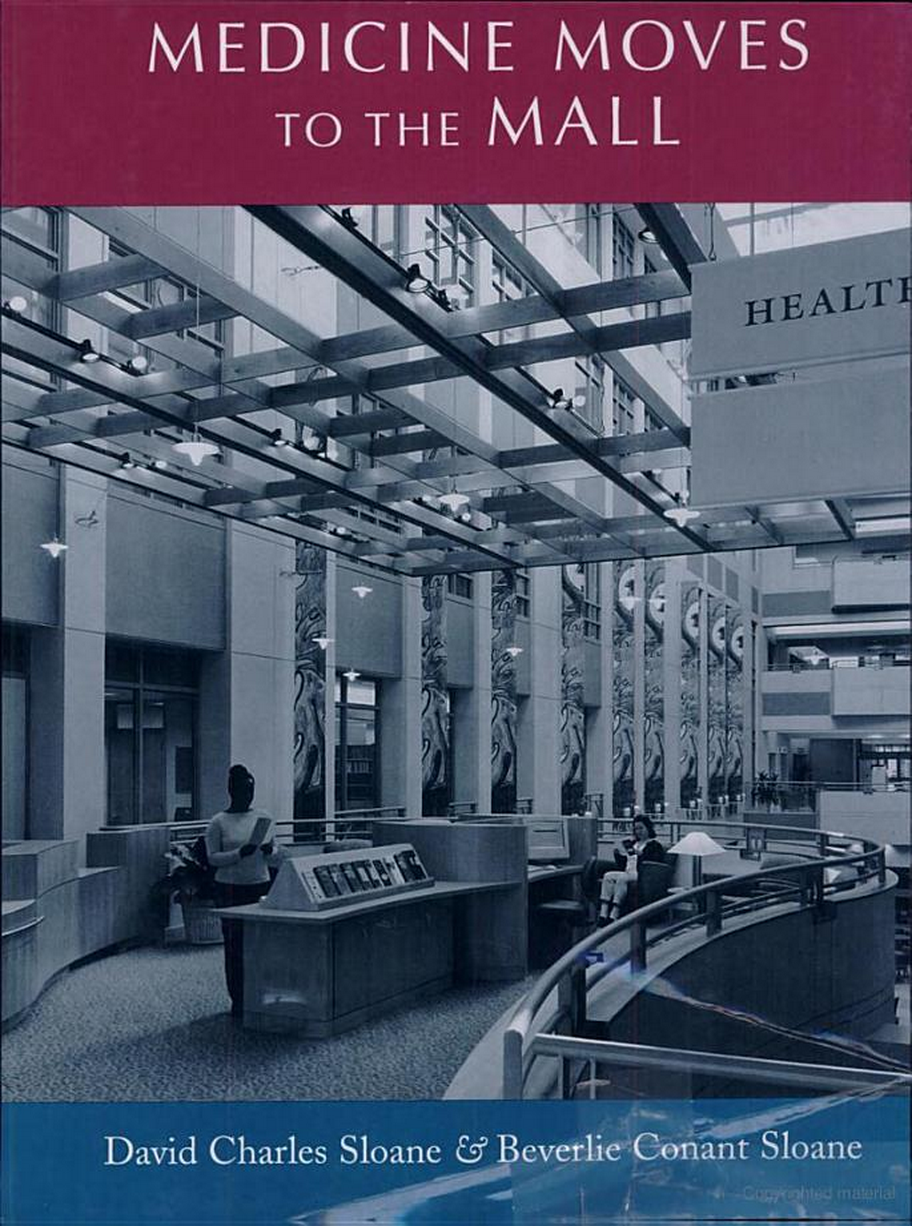 The shopping mall seems an unlikely place to go for health care services. Yet, the mall has become home to such services as well as a model for redesigning other health care facilities. In Medicine Moves to the Mall, David Charles Sloane and Beverlie Conant Sloane document the historical changes to our health care landscape by exploring the interactions between medicine and place. This unique combination of architectural history and the history of medicine provides a thought-provoking analysis of the geography of the practice of medicine.
The book presents three essays, each accompanied by a gallery of historical and recent photos. The authors discuss the rise of modern hospitals and how they were shaped into scientifically sterile and humanly stark "medical workshops." Starting in the 1970s, hospital facilities were altered in appearance to become more friendly and welcoming. The integration of a shopping mall's spaciousness and open design with technology and scientific innovation served in "humanizing the hospital." Most recently, the accessibility and convenience of shopping center and roadside clinics have invited Americans to go "shopping for health" in the increasingly commercialized medical system.
Medicine Moves to the Mall will appeal to scholars and professionals in fields ranging from health care to cultural geography and from urban studies to architectural history, as well as to readers interested in the shifting status of medicine in American society.
To read: